ThirdEye Data enables enterprises to improve operational efficiencies, increase production accuracies, and make informed business decisions by leveraging Data & AI technologies.
Data Sciences and Enterprise AI Solutions
ThirdEye implements end-to-end Data & AI services & solutions with Data Science technologies like Artificial Intelligence, Machine Learning, and Deep Learning seamlessly baked-in.
Informed Decision Making with Data Engineering
ThirdEye's Data Engineering Services transform organizational knowledge into insights for more informed and timely business decisions with the best possible TCO.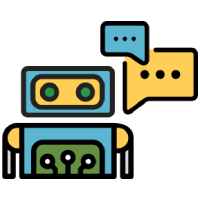 Generative AI-Powered Enterprise Applications
ThirdEye builds custom applications for enterprises by leveraging cutting-edge generative AI technologies to address real-world industry problems and meeting business goals.
Our Data & AI Success Stories